Our stock range of standard PCAP touch screens from 7" to 55". For particularly high demands in terms of impact resistance, we offer you our very robust <a href="https://www.interelectronix.com/ik10-touchscreen.html"title="IK10 Touch screen compliant to the standard EN IEC 62262 impact resistance">IK10 touch screen. High-quality industrial PCAP touch from the specialists at attractive prices.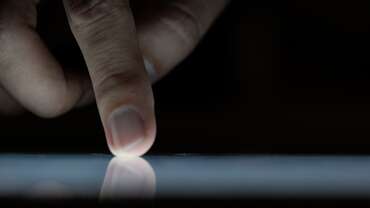 Multi-touch
Our controllers support up to 20 finger multitouch at more than 100 Hz frequency. We are happy to program sophisticated multi-touch algorithms for customer-specific gestures in order to give your HMI an extraordinary unique selling point several times.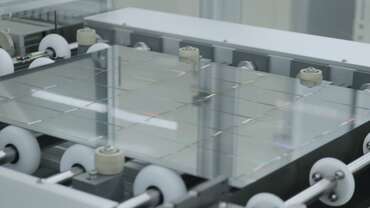 Touch screen design
Our standard PCAP touch screens are developed with the DITO sensor design. However, depending on the field of application and requirement we also offer other sensor designs. The following sensor assemblies are possible: glass-glass (GG), glass-film-film & glass-film (GFF/GF), double-sided ITO glass (DITO)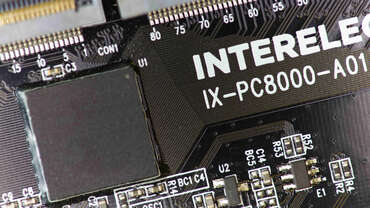 PCAP controller
The high precision paired with outstanding EMC immunity characterises our PCAP touch controller solutions. Due to the high node number, we can achieve a diagonal of 27" with only one touch controller chip display with a node pitch of only 5 mm.
Size chart PCAP touch screen
Impactinator® IK10 touchscreens are designed to meet impact resistance with severity level IK10 according to standard EN/IEC 62262. The touchscreen resists 20 joules of impact energy on the IK10 test.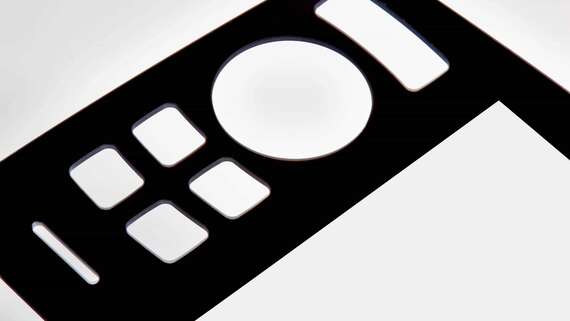 Cover Glass
The glass options allow for increased surface resistance. Various processes, such as curing or laminated glass, optimize the impact and scratch resistance and at the same time ensure a high level of transparency of the panel. Polycarbonate (PC) coverslips have a high robustness - impact strength than coverslips and convince with very high resistance in the range of extreme temperatures - especially in the case of thermal shocks. However, PC is not sunlight stable and offers a much lower scratch resistance than our Impactinator® glass.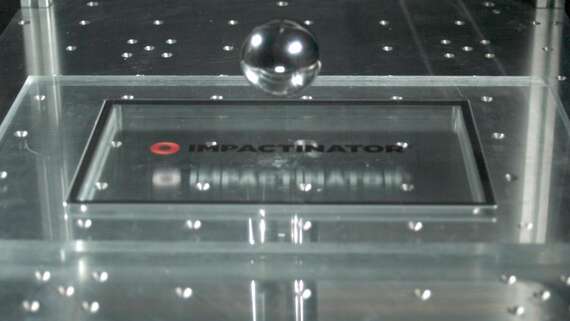 Touchscreen Robust
Our absolute specialty are robust touchscreens for use in demanding applications. Touch solutions that achieve more than IK10 can be implemented for you quickly, comfortably and reliably. Of course, we offer the complete range of services qualifying impact tests, tests and integration concepts. Benefit from our many years of experience in the field of robust and impact-resistant touchscreen solutions.