What is an IK10 touchscreen?
When installed Impactinator® IK10 touchscreens have impact resistance with severity level IK10 according to standard EN/IEC 62262. The touchscreen resists 20 joules of impact energy on the IK10 test.
Size chart PCAP touch screen
IMPORTANT
Our IK10 touchscreen must be professionally integrated to achieve optimum performance. Please talk to our specialists in the concept phase. This way, you can achieve maximum performance at minimum costs with a particularly short development cycle. Of course, if you do not want to install the IK10 touchscreen yourself or would like further processing steps, we will gladly take over these services for you.

Standard EN 62262 specifies the resistance or impact strength of a piece of electrical equipment against external mechanical stress when exposed to special shocks.
Custom touch screens based on industry proven solutions. We offer ready-made solutions with details that can easily be modified to your specifications. You reduce your total cost of ownership and drastically shorten your R&D cycle time.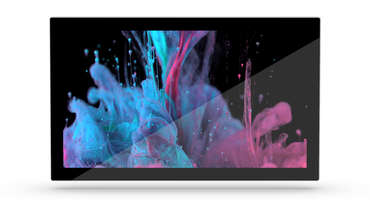 Our goal was to design unique industrial monitors for tomorrow's industrial machinery and medical devices.

With a special design
Outstanding image quality
Unusually intelligent functionality
Excellent price performance ratio

Our monitor platform is a modular system that is easy to customise and still guarantees fast delivery times.
Every industrial monitor is 100% tested and high quality. Design and production by Interelectronix.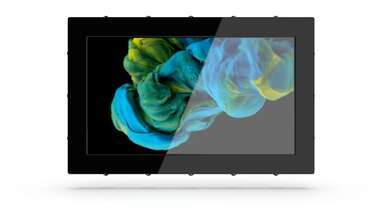 The impact-resistance of our rugged monitors reliably complies with the IEC 60068-2-75 and IEC 62262 standards with IK10 glass or 20 Joule bullet impact. We offer proven standard solutions as well as special extremely impact-resistant and robust monitors tailored to your application.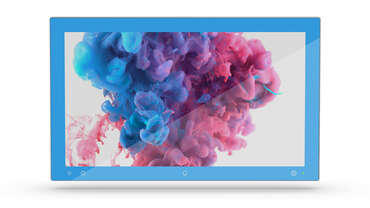 Custom industrial monitor
Discover the almost limitless possibilities and create your own individual industrial monitor that matches your personality and contributes to the expressive appearance of your brand.

Choose:
Bright colours
High quality materials
Attractive glasses
Innovative electronics
There are no limits to your design preferences and your individual realisation.