In an increasingly global marketplace with emerging providers, the brand image of a product is becoming an increasingly important momentum in the purchase decision. This applies equally to an industrial market as well as to a consumer market. A consistently applied product design strategy leads to a high recognition value of the product as well as the brand and influences the purchase decision. Product design should therefore be part of the corporate identity and marketing tool kit of an advanced company.
Interelectronix specializes in the application-specific development of high-quality and technically sophisticated touch displays, industrial touchscreens and industrial PCs. It combines innovative technology and market-driven product design, idea and strategy, innovation and creativity into a convincing whole and offers sophisticated and individually designed system solutions. Interelectronix is an ideal partner for innovative start-ups and companies that are at the beginning of product development and are looking for a powerful partner who has a high level of competence in the development and production of touch systems and can also develop innovative product design and ergonomically perfect user interfaces.
In an global market, the brand image of a product is an increasingly important momentum of the purchase decision. A consistently applied product design strategy leads to a high recognition value of product and brand and influences the purchase decision. Product design should be part of the corporate identity and marketing tool of a progressive company.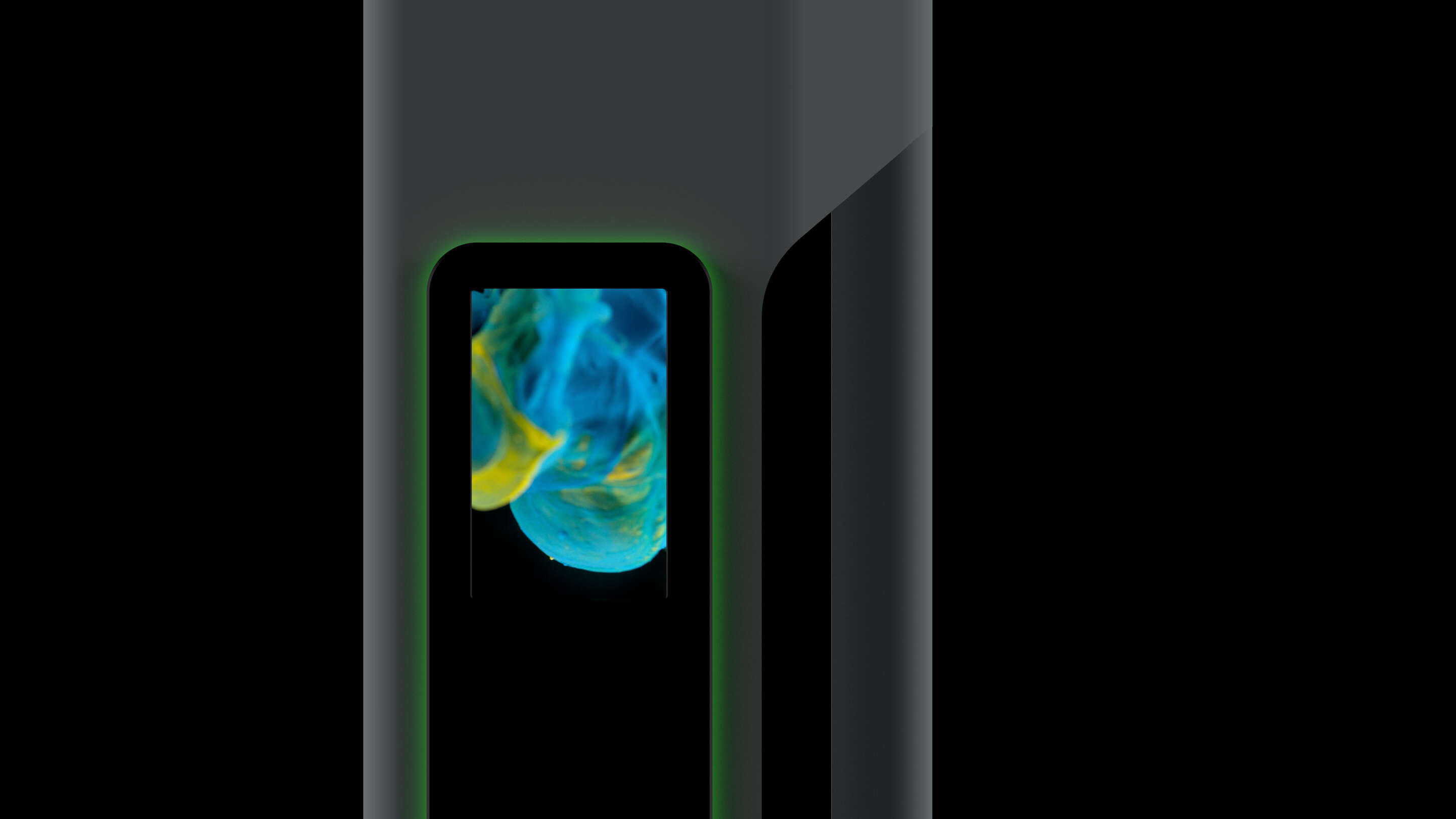 With the rapid increase in the technical design of many products, the qualitative evaluation is becoming more and more difficult for many buyers. This makes it all the more important that a product "radiates" quality through a convincing product design.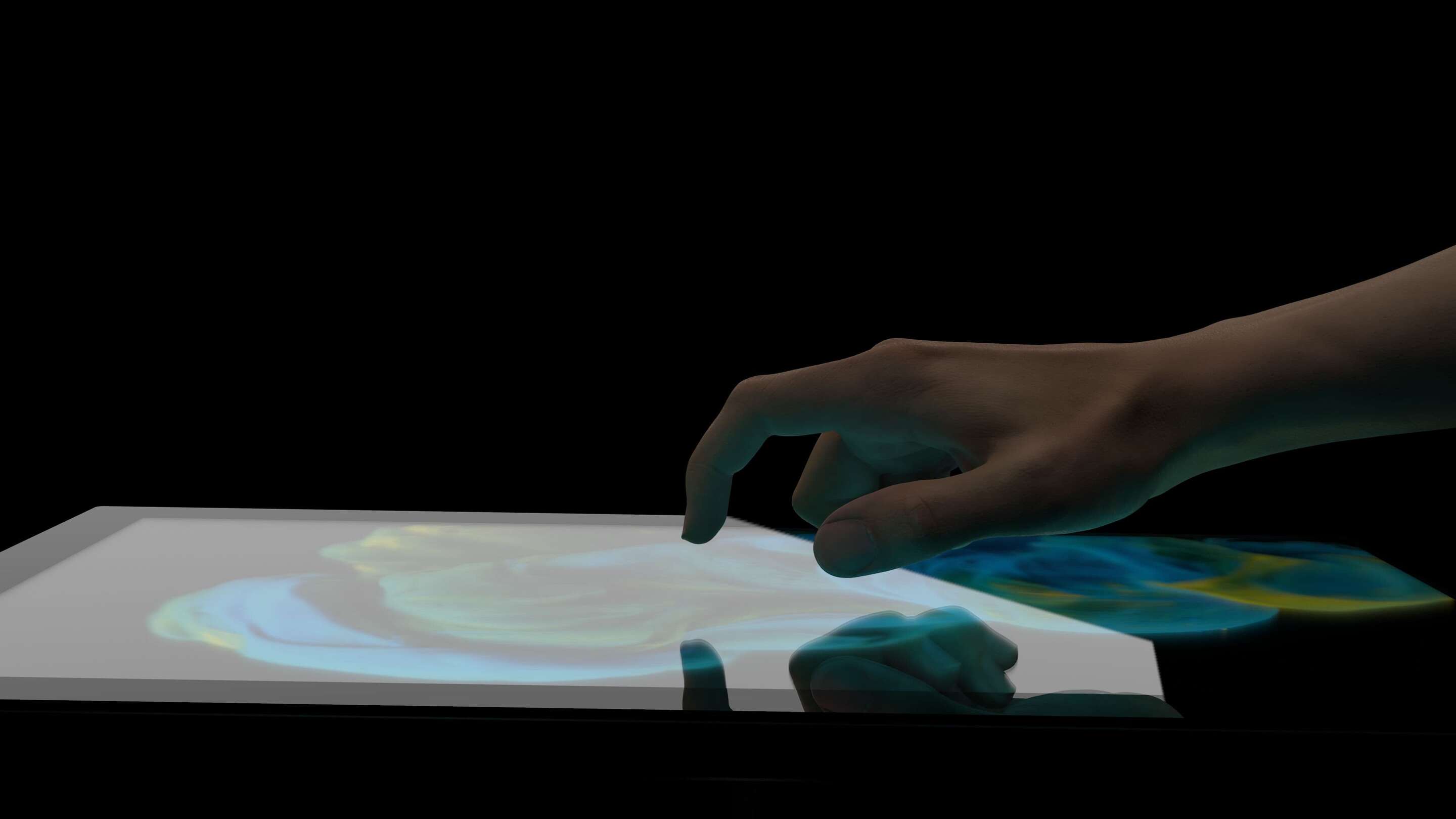 An innovative and intuitive operating concept leads to noticeable competitive advantages and product superiority.
Economy
For Interelectronix, product design does not only mean shaping and aesthetics, but also has the objective of coordinating shapes, materials and manufacturing processes in such a way that production is resource-saving and economical.
Design- and function-oriented materials, cost-optimized manufacturing processes, minimized material and energy costs, consideration of DIN standards, set-up costs as well as minimization of material diversity and effort are important goals of the product conception offered by Interelectronix.
Intelligent operating concepts
The user interface is the most important communication interface for a user to operate a device. If it is designed to be intuitive and appealing, a device is rated as technically high-quality. However, if it is difficult to understand and the sequence of operating steps is prone to errors, a device is perceived as technically inferior.
Individual operating concepts
Operating concepts are strongly dependent on the touch technology used (capacitive or resistive), the requirements for operation, the sequence of inputs to be made, the input speed, the reaction time and susceptibility to errors of a touch system as well as the operating and environmental conditions on site.
The variety of influencing factors shows that an intelligent operating concept is not only based on a visually well-designed user interface, but that numerous criteria determine whether a user interface is perceived as ergonomically pleasant and the usability as intuitive.
Interelectronix is strong in metal package development, from design drafting to concept and detail construction. Following the objective of developing plug & play ready-to-use touch monitor systems and industrial PCs, we also accompany our clients in the development of housings that are optimized for the application and future environmental conditions.
Product and brand image
Product and brand image is not only achieved through advertising and glossy brochures, but concretely through the product itself. Design and shaping as well as appealing materials and high-quality surface treatments are increasingly decisive for a product image and success in the market.
Holistic product design is becoming more and more important for the product image as well as for the purchase decision. Only when aesthetics, function, innovation and cost-effectiveness are right can a brand operate successfully.
Following this premise, Interelectronix develops device concepts for touch systems that are not limited to functionality and technical specifications, but explicitly take into account aesthetic design and appealing materials. This claim is implemented both in the areas visible to the user and in the inner housing.
Software-based UI development
The projected capacitive touch technology offers excellent possibilities for the implementation of innovative and intuitive operating concepts. Depending on the touch detection (multi touch or dual touch), Interelectronix designs well thought-out and intuitive operating concepts with appealing user interfaces that are optimally geared to the application and the target market.
Operating concepts and user interfaces are not only used for the purely functional operation of a touch system, but the operation should also be intuitive and simple.
More and more, user interfaces are also given the task of communicating a brand or quality image, because successful products convince not only through technical excellence, but often also through emotions. And hardly any other element is better than the control element.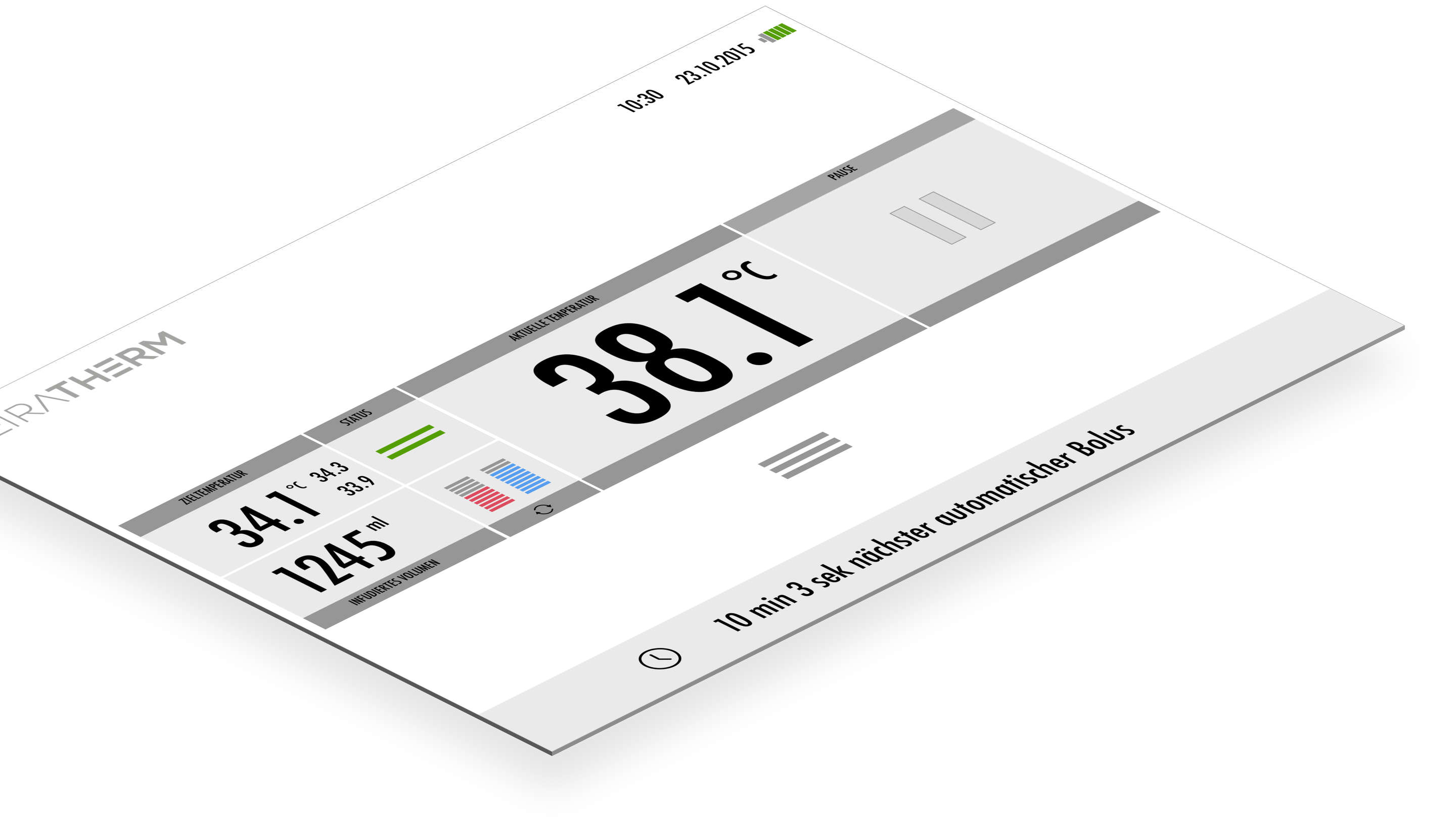 UI Design
Usability and the user experience play a decisive role in the acceptance of an HMI system in the market. Only when technology, product design and user interface as well as operability provide a coherent concept and trigger a positive user experience for the user, can innovative and market-successful HMI systems emerge. Our interdisciplinary team of experts in the fields of design, usability, ergonomics, software and hardware specialises in developing innovative usability concepts for capacitive and resistive touch systems. The result is an HMI product that offers the user a high degree of operating convenience as well as an outstanding user experience, thus generating significant added value for the provider. Because user experience makes the difference!
Too little attention is paid to design and appealing surface materials that give a product that "special something". For a large number of industrial products, the focus is mainly on functionality and technical equipment. However, an appealing design, an intuitive user interface and function-oriented technology are not mutually exclusive, but are combined by Interelectronix to create a special product. As a result, quality and brand image are communicated through a modern product design.
The range of functions for the operating concept is defined and refined in order to describe all specifications, actions and interfaces. Particular attention is paid to the system functions to be triggered and the associated input sequence, response time and the resulting ergonomics. Subsequently, the system architecture of the operating concept with all functions and input sequences is created.
ALWAYS ONE STEP AHEAD
Integrative product design is a holistic strategy that defines a functional and technological concept based on requirements analysis. The product design and user interface are determined by materials and design based on functional use, aesthetic criteria, and marketing strategies. Interelectronix's integrative product design concept leads to a wide range of competitive advantages, including innovation, functionality, efficiency, cost-effectiveness, production effort, and marketing aspects.
Innovations
Stagnation in a constantly changing system means the end for many companies. Interelectronix's forward-looking product ideas, innovative materials and technically sophisticated system solutions are one of its many strengths. Many well-known companies were and are affected by this.
Requirements analysis
The operating concept is described in detail and in the form of a standard-compliant benefit requirement for system environments and system requirements. The mandatory and desired requirements are recorded separately and analyzed and specified with regard to technical feasibility.
Spectrum
Interelectronix is a company that focuses on product design, in particular intelligent operating concepts, modern housing design and efficient assembly concepts. The company's goal is to develop innovative system solutions, implement rapid product development and achieve production from an economic point of view.