Global Presence
Due to a network of production facilities around the world, Interelectronix guarantees fast and reliable delivery of your order. Depending on the desired product, the batch size and the delivery cycles, we select the suitable production plant to produce and supply your order as best as possible. This flexibility in the production facilities not only ensures optimum delivery periods but also allows us to produce at particularly low cost for you.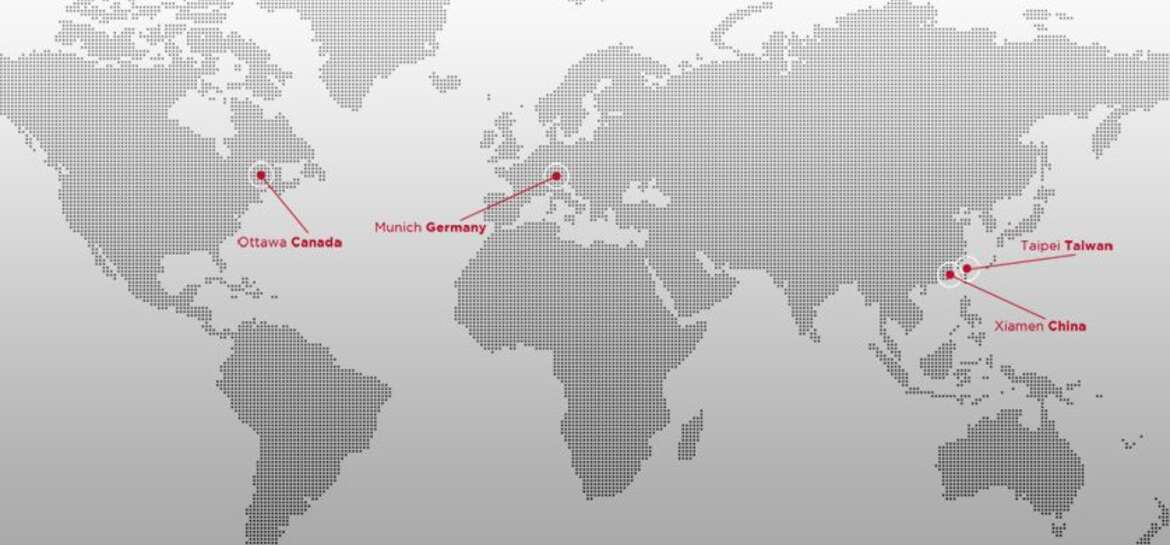 Headquartered in Munich
A development department, the logistics center and the management team are all based here. The central control of the entire production is carried out via Munich-based EAP systems. Smaller, special surface treatments are applied here.
Our production facilities are in the regional proximity to our most important markets in Asia, North America and Europe. Running our own production facilities is important to us, since our own production is the primary source of innovations and patents and ensures a consistently high quality level.
Production in Canada
All 5-wire resistive touch screens are manufactured in Canada. Touch screens for medical technology and the military as well as very sensitive, customized touch panels are also manufactured exclusively in Canada.
Serial Production Directly in Asia
In Asia, we manufacture mainly large batches of 4-wire sensors for smaller displays up to 3.5". The Asian production plants are located in China and Taiwan and are subject to the same proven quality standards as our plants in North America and Germany.